6 Different Styles and Designs of Bookcases: What's Best For You?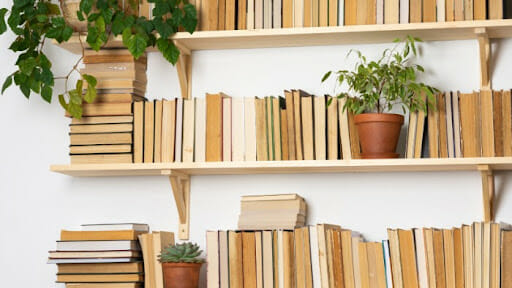 Bookshelves are an essential addition to any home. With their decorative and functional purposes, bookcases serve as a focal point to display your creative flair while helping you keep your space organized. However, the choice of the right bookcase for your home can be overwhelming, given the wide range of styles and designs available. So, what's best for you? This post will explore the various styles and designs of bookcases and their pros and cons.
Different types of bookcases
1. Traditional Bookcases: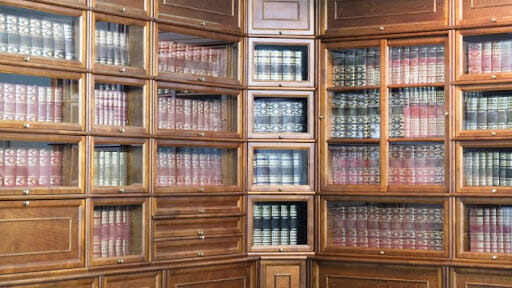 Traditional bookcases are appealing to homeowners who prefer a vintage feel in their homes. They often feature solid wood construction, intricate carvings, and beautiful finishes like cherry, mahogany, and oak. They are usually quite sturdy but can be heavy and difficult to move due to their solid construction. While they may take up a lot of space, they add a classic appeal to any room. These bookcases are often more expensive than other types, but they offer a timeless aesthetic that will last for many years.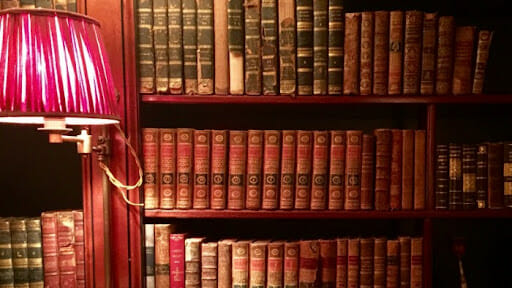 Pros: They are elegant and timeless, often more durable than contemporary bookcases. Traditional bookcases are also a great investment as they can be used for many years.
Cons: They can be heavy and take up a lot of space, are often expensive, and may not be suitable for modern interior designs.
2. Modern Bookcases: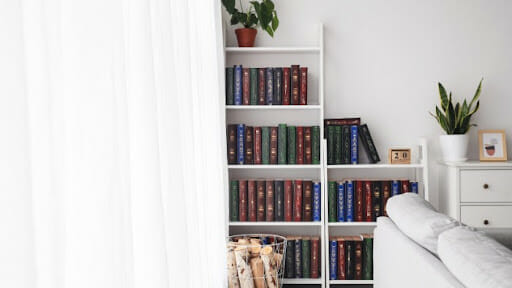 Modern bookcases are trendy pieces that offer a contemporary look and feel. They are ideal for people who enjoy keeping up with the latest trends and seek to keep their homes up to date. They often feature sleek lines, minimalist design, and a simple design that makes them perfect for small spaces.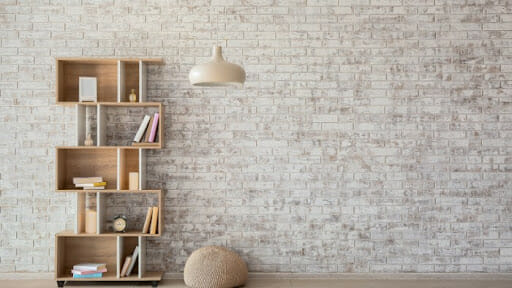 Pros: They are usually lightweight and space-saving, making them ideal for small spaces. Modern bookcases have a sleek and refined design that creates a clean and minimalist look.
Cons: They are not as durable as traditional bookcases as they are made from synthetic materials that may be prone to chipping or scratching.
3. Open-Back Bookcases: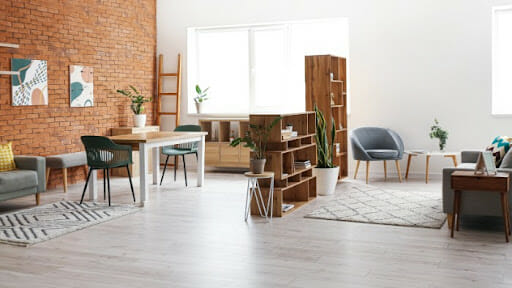 Open-back bookcases are a popular option for homeowners looking to display their books and decorative items. They are perfect for use in open spaces as they create a visual break in a room, making it appear less cluttered.
Pros: They create an illusion of more space, are visually appealing, and are easy to access.
Cons: They are open shelves and offer minimal protection for your items from dust and damage, and may not hold up as well as closed-back bookcases.
4. Built-in Bookcases: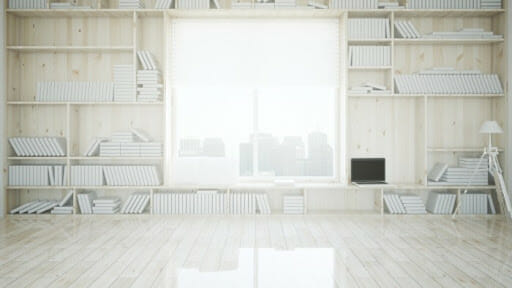 Built-in bookshelves are a popular option, particularly for homeowners with larger living spaces. They are custom-built to fit your space and come in various finishes, materials, and designs. Unlike other types of bookcases, built-in bookcases become an integral part of your home decor, adding a sense of grandeur to your living spaces.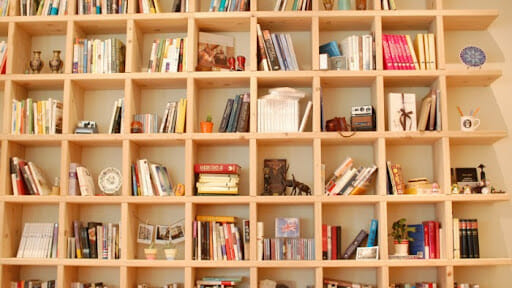 Pros: They can help to maximize space in your home, are great for creating a seamless look, and are durable.
Cons: They can be expensive compared to other types of bookcases, and you may be limited in your interior design choices.
5. Corner Bookcase: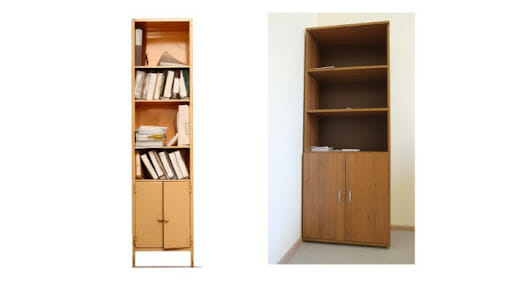 A corner bookshelf is a clever way to utilize an otherwise overlooked space in your home. It is designed to fit snugly into a corner, providing storage while maximizing floor space. Corner bookcases can represent diverse styles, from traditional to ladder silhouettes. This type of bookcase can work in any room of the house, and its size can vary from small to large. However, its triangular shape can make it difficult to access the books stored in the back corners.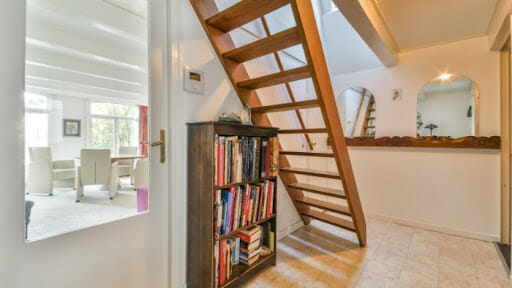 Pros: A corner bookcase is a great way to maximize space, as it fits into tight corners.
Cons: It is difficult to access the books in the back corners and usually doesn't hold too many items.
6. Wall-mounted bookcase: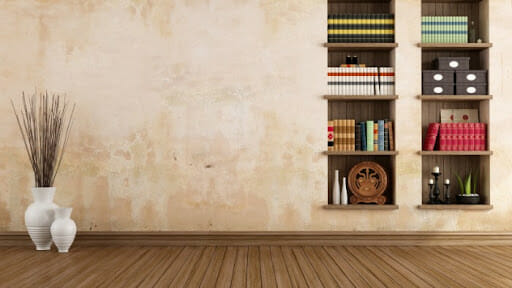 Wall-mounted bookcases are an excellent option for small spaces. They are mounted directly onto the wall and take up less floor space. They come in various sizes and styles, so you can choose something that fits your decor. Some wall-mounted bookcases have adjustable shelves, which allows you to customize the height to fit your books and other items. However, they may not be suitable for heavy items, as they have weight limitations.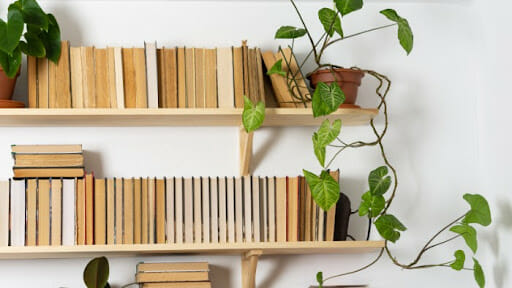 Pros: Allows you to save floor space, they are easy to install and come in various sizes and styles, and some have adjustable shelves.
Cons: They can be difficult to access if placed too high on the wall, and may not be suitable for heavier items due to weight restrictions. Additionally, installation requires drilling holes into the wall.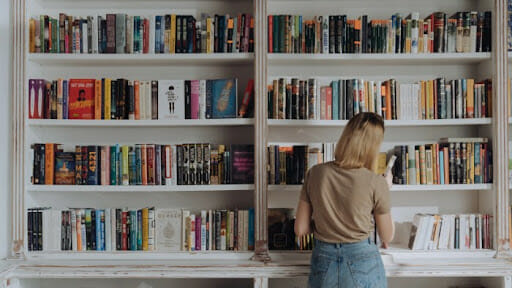 Choosing the ideal bookcase style and design for your home depends on your taste, budget, and the space you have available. Whether you choose a traditional, modern, open-back, corner bookcase, or built-in bookcase, each design has its benefits and downsides. Choose the bookcase style and design that suits you best, and enjoy the functionality and beauty it brings to your home.